Managed Dedicated Servers
24/7/365, always with you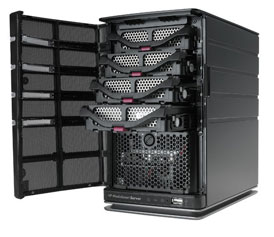 Founded in 1996, privately held Penta Server has become one of the largest hosting company in the world, with offices in USA, UK, Malaysia and UAE. Without the pressures of outside influences or venture capital interests, we have the unique ability to focus profits on services and features not commonly found in the Web Hosting industry.
Customer satisfaction is our number one priority and our 80% referral rate demonstrates this commitment. With a strong financial position, a large customer-base and a high referral rate, we feel Penta Server is aligned to remain an industry leader.
Penta Server's level of service is second to none. We believe 24x7x365 service should be handled by Network Administrators, not a "help desk", so answers are provided promptly and accurately. Email support should be handled within a couple of hours, not a couple of days.
We at Penta Server believe "good service keeps customers, not contracts," and we follow that by not having any contracts on our standard shared and dedicated server accounts.
With a state-of-the-art facility and network, a group of network administrators available 24x7x365 and a proven, profitable financial situation, Penta Server can provide the features and options you need now and in the future, through any economic climate.