Combine our Dedicated and Cloud Platforms and Get the Best of Both Worlds
Penta Server provides a portfolio of compute platforms, ranging from traditional dedicated server hosting to cloud hosting. Since the best solution for your business may span more than one platform, we can help you mix-and-match, to create the optimal compute environment for your business.
Link managed hosting and cloud hosting configurations using PentaConnect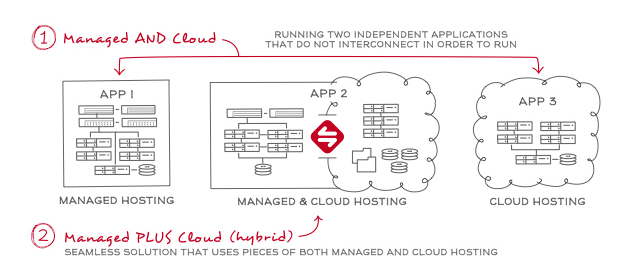 PentaConnect gives you the freedom to choose the best platform for your applications by unifying the breadth of the Penta Server portfolio into a single solution
What is PentaConnect?
Combined traditional and cloud hosting, allowing the flexibility to put workloads where they perform best.
Added security of a dedicated firewall to your cloud configuration
Centrally defined Network Security Policies automatically applied to your entire configuration
Increased security allowing you to move workloads between your data center and Penta Server over an encrypted VPN tunnel or private link